Previous Speakers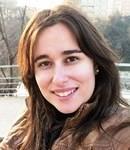 Joana Liberal
University of Coimbra Portugal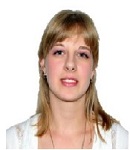 Marija Mazor
Orléans University France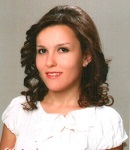 Irmak Dik
University of Selcuk Turkey

Jitka Rychlíčková
Hospital Na Bulovce Czech Republic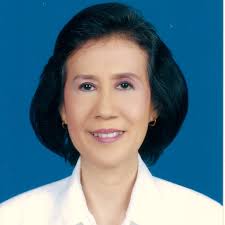 Shirly Kumala
Pancasila University Srengseng Sawah Indonesia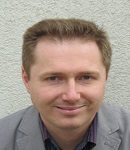 Joseph Jampilek
University of veterinary and Pharmaceutical Sciences Brno Czech Republic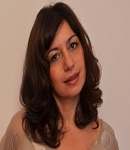 Valentina Marinkovic
University of Belgrade Serbia

Solomon Habtemariam
University of Greenwich Director, Pharmacognosy Research Laboratories UK
Recommended Global Pharmaceutical Sciences Conferences
Euro industrial pharma 2019
About Conference
We are honored and delighted to welcome you to attend "16th World Congress on Industrial Pharma and Cosmetic Sciences" to be held at Paris, France during March 01-02, 2019. The projected theme of the conference is "Transforming technology and its usage in cosmetic and pharmaceutical industry".
Our ambition is to layout the bridge and enhance a network where our scientists, industry related researchers and contributors of related field can share their ideas, modern day research, their experience, associated problems, imaginative theories, frameworks, methodologies, tools, applications and questions throughout the scientific community. This conference provides the best opportunities to inspire and influence the largest assemblage of contributors from the field of industrial pharma and cosmetic sciences.
This conference provides a platform that mainly focuses on pharmaceutical and cosmetic formulations, type of material used in pharmaceutical and cosmetic industry, contribution of technology in the field of pharma and cosmetics, novel drug delivery techniques, drug discovery, drug design and drug development, Challenges in pharma and cosmetic research and development. Understanding the customer requirements, need of new strategies in cosmetic and pharmaceutical sector to grow eventually with time.
This conference comprises of various sessions including: special keynote sessions, panel discussions, and poster presentations, young researcher forums, E-posters conducted by the most outstanding and renowned speakers in the field of industrial pharmaceutical.
Market Analysis
Global cosmetic market
Skin care, hair care, makeup, perfumes, toiletries and deodorants, and oral cosmetics are the main product categories of the cosmetic market.In terms of value, USA sales account for 13%-14% of total market share, EU growing at a good pace owing to large population and high economic growth rate occupies the 20% market share of the global consumption value. The increasing demand for skin care drives Cosmetics industry developing fast. The global cosmetic products market was valued at USD 532.43 billion in 2017, and is expected to reach a market value of USD 805.61 billion by 2023, registering a CAGR of 7.14% during 2018-2023.
The leading players in cosmetic product market include L'Oreal Group, Procter & Gamble, Avon Products, Inc. (US), Unilever, Beiersdorf AG etc. These key players continuously invest in R&D to introduce new products as per the market demand. Considering the demand in the market, these companies are also expanding their facilities to increase their production capacity and strengthen their global network.
According to MarketsandMarkets which is a global market research and consulting company based in the U.S. The cosmetic products market is projected to grow at a CAGR of 6.3% with its increasing demand from emerging markets such as Brazil, India, etc. The increasing disposable income, changing fashion trends, and improvement in the living standards of the consumers drive the cosmetic products market.
Global pharmaceutical market
The global pharmaceutical industry is an important aspect of the world economy today, providing about one trillion US dollars in revenues annually. The American pharmaceutical industry accounts for about 40% of these revenues. China is fast catching up as having the fastest growth in the industry. European pharmaceuticals have also shown high revenues in prescription sales.
Reports suggested that pharmaceutical companies show their R&D majorly in following areas:
Advanced drug delivery systems
Antibiotics, Excipients in pharmaceuticals
Ophthalmic therapeutics drugs
The vaccine market is expected to reach USD 50.42 billion by 2023 from USD 36.45 billion in 2018, at a CAGR of 6.7%. The nuclear/radiopharmaceuticals medicine market is projected to reach USD 5.26 billion by 2023 from an estimated USD 3.95 billion in 2018 at a CAGR of 5.9%.The global oncology nutrition market is expected to reach USD 2.21 Billion by 2023 from USD 1.46 Billion in 2018, at a CAGR of 8.7%. The drug discovery services market is expected to reach USD 14.40 Billion by 2022 from USD 8.32 Billion in 2017, at a CAGR of 11.6%. The major factors driving the growth of this market are increasing research and development expenditure, inclination of major pharmaceutical companies towards outsourcing to avoid hurdles, and increasing demand for outsourcing of analytical testing and clinical trial services. The global pharmaceutical packaging equipment market is estimated to grow at a CAGR of 6.8% from 2017 to 2022 to reach USD 8.24 Billion approximately by 2022. The growth of the market can be attributed to factors such as cost containment in pharma R&D, growth in funding for generics and biopharmaceutical research, and technological advancements in labelling and serializations solutions.
The US has the largest pharmaceutical market in the world with a value of $339,694 million USD followed by Japan ($94,025 million USD) and China ($86,774 million USD). In Germany, the value of its pharmaceutical market is about $45,828 million USD and in France; it is about $37,156 million USD. In Brazil, the value of its pharmaceutical market is about $30,670 million USD. In Italy, the value is about $27,930 million USD. In the UK, it is about $24,513 million USD while in Canada it is about $21,353 million USD. In Spain, it is about $20,741 million USD.
Past Conference Report

Pharma Europe 2018 Report

We gratefully thank all our wonderful Speakers, Conference Attendees, Students, Media Partners for making Pharma Europe 2018 Conference the best ever!

The 15th Annual European Pharma Congress, hosted by the Conferenceseries LLC LTD was held during May 07-09, 2018, Frankfurt, Germany based on the theme "Discover and Explore the Future of Pharma". Benevolent response and active participation was received from the Organizing Committee Members along with Scientists, Researchers, Students and leaders from various fields of Pharmacy, who made this event a grand success.

Conferenceseries LLC LTD expresses its gratitude to the conference Moderators, namely Dr. Eriona Petro for taking up the responsibility to coordinate during the sessions. We are indebted to your support.

Similarly we also extend our appreciation towards our Poster judges namely, Dr. Solomon Habtamariam. We hope you continue your support in our future endeavours.

The conference was initiated with the Honourable presence of the Keynote forum. This list includes:
Bimal Roy Krishna, Touro University, USA
Solomon Habtemariam, University of Greenwich, UK

The meeting reflected various sessions, in which discussions were held on the following major scientific tracks:

Pharmacognosy and Phytochemistry
Pharmacological Sciences
Drugs and Regulations
Pharmaceutical Chemistry
Types Of Pharmaceutical Formulations
Nanotechnology
Novel Drug Delivery Systems
Bio-Pharmaceutics
Bioinformatics
Genetics & Genetic Engineering
Pharmaceutical Packaging
Radiopharmaceuticals
Hospital Pharmacy
Industrial Pharmacy
Ethics in Pharmacy
Pharma Consulting & Services
Entrepreneurs Investment Meet

Conferenceseries LLC LTD offers its heartfelt appreciation to organizations such as Crowd Reviews, Atlas of Science and other eminent personalities who supported the conference by promoting in various modes online and offline which helped the conference reach every nook and corner of the globe. Conferenceseries LLC LTD also took privilege to felicitate the Keynote Speakers, Organizing Committee Members and Chairs who supported this event.

With the grand success of Pharma Europe 2018, Conferenceseries LLC LTD is proud to announce the "16th World Congress on Industrial Pharma and Cosmetic Sciences" to be held during March 01-02, 2019 at Paris, France.
For More details visit:https://industrial.pharmaceuticalconferences.com/
To Collaborate Scientific Professionals around the World
Conference Date March 01-02, 2019 |
For Sponsors & Exhibitors